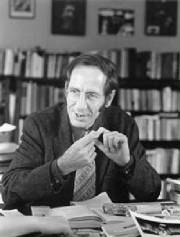 Paul Barstow
Paul R.Barstow was a friend of ours
Uxbridge--Paul Rogers Barstow, 79, of Uxbridge, died peacefully Thursday, Nov. 18, 2004 at the Milford Regional Medical Center, surrounded by family.
He was the husband of the late Eleanor Rubsam Barstow, whom he married in 1953.
Mr. Barstow was director of theatre and chairman of the Department of Theatre Studies at Wellesley College, where he worked for nearly 40 years until 1994. After retirement, he acted and directed with local theatre companies and continued traveling. He and his black lab, Bella, moved to Uxbridge several years ago.
Born in Hartford, Conn., he graduated from Western Reserve Academy in Hudson, Ohio. He served in Europe in General George S. Patton's Third Army in the 65th Infantry Division.
In 1945, he was awarded the Third Army scholarship to Oxford University. Returning to Massachusetts, he graduated magna cum laude and Phi Beta Kappa in 1948 from Williams College with his bachelor's degree in English, winning the Schumway Prize for distinguised work in English literature. He was an instructor at Williams College, and while continuing his graduate education, he was on the stall of Educational Testing Service in Princeton, N.J. In 1955, he earned an MFA degree in directing from Yale School of Drama.
Mr. Barstow began teaching at Wellesley College in 1955. He created the theater studies program at Wellesley, gradually adding courses over the years.
He was a member of Actors Equity Association, the Screen Actors Guild, the American Federation of Television and Radio Artists and the Association for Asian Performance, and served three terms as president of the New England Theatre Conference.
He was active in many community theaters including Vokes Theatre in Wayland for 40 years. In the '60s and '70s, he directed and acted with his own theatrical company, Roundabout Repertory, and performed with Newton Repertory Thetare, Masque Theatre of Milford and the Pickwick Players fo Uxbridge.
In the summer of 1979, he was visiting professor at Thammasat University in Bangkok, Thailand, and on sabbatical in 1987, he traveled twice around the world.
He leaves his daughters, Victoria Barstow with whom he lived in Uxbridge, Bobyn Chase and her husband John of Marlborough and his son, Tony Barstow and his wife, Jo, of California; his brother, Robbins Barstow and his wife, Margaret, of Wethersfield, Conn., and their children and spouses, Dan and Eva Barstow of Stow, David and Linda Barstow of Austin, Texas, and Cedar Barstow of Boulder, Colo.; his sister-in-law, Eleanor Barstow of Florida; his niece, Joy Ann and her husband and children of Texas; and his extended family of friends throughout the world.

It is with Great Sadness we advise that a patron of the Theater and Arts and former Board Member Peter Coppola has passed away;
Peter A. Coppola, 66, of Bald Hill Road, local writer and town historian, died Thursday, October 23, after an illness.

Peter was the Assistant Stage Manager for "The Wizard of Oz" and was the Assistant Director for the production of "Dead Men Don't Need Dress Rehearsals" He directed the spring 2000 production of "You Can't Get There from Here". He has spent most of his professional life in publishing as a writer and editor. Peter was a member of the Pickwick Players Board of Directors from 1998-2000.
He is survived by his wife of 42 years, H. Perry (Little) Coppola; his daughter, Rebecca C. "Beckett" Coppola of Newton; his son, John Lafayette G. Coppola of North Falmouth; his mother, Charlotte E. (McMorrow) Coppola of Douglas; and many relatives on both family sides. Peter was predeceased by his father, Anthony H. Coppola in 1990; his sister, Madeline Coppola in 2002; and daughter-in-law, Shannon Keefe Coppola, who died this year.

Peter was born in Milford, MA on November 15, 1941, and he has lived in Douglas most of his life. He recently reflected that this autumn season reminded him of walking through the Douglas woods and hunting as a child with his father. During his 20's and early 30's Peter lived in Cambridge, MA, Provincetown, MA, and in Germany.

Peter was a graduate of Douglas Memorial High School in 1959 and Boston University, along with his wife Perry, in 1969, earning a BA in English and Anthropology. He served in the U.S. Army as a paratrooper. He was employed as an English and History Teacher for the Manter Hall School in Cambridge, MA and then taught English in Germany. He was an editor for Educators Publishing Service (EPS) in Cambridge, and later co-founded the Douglas Herald newspaper. He worked at the Blackstone Valley News Tribune and contributed writings for many publications as a columnist, a poet, and he also wrote stories and a novella. Peter was a carpenter and woodworker, and was the architect and builder of the house he and his family have lived in since 1974. He was an avid photographer, amateur racecar driver, painter, gardener, and loved to cook having recently taking up the baking of pastries. He had been involved with local community theater group The Pickwick Players as both a director and a player.

Peter pursued his love of American History through Civil War reenactments playing the part of a Confederate soldier. He was an avid reader, and the staff of the Douglas Public Library often searched for books he might like and would request and hold them on his behalf. Peter was co-editor of Time and the Town: Commemorating the 250th Anniversary of the Town of Douglas Massachusetts. He was a life member of the Blackstone Valley Beagle Club and a member of the Worcester Art Museum. Peter had a lifelong passion for pursuing knowledge, and had even in the past six months begun a study of world history in film as presented by the filmmakers of Hollywood and beyond.

A Memorial Celebration of Life for Peter will be held Wednesday, October 29 at Jackman Funeral Home, 7 Mechanic Street, Douglas MA from 4 to 8 p.m. In lieu of flowers, donations may be made to the Peter A. Coppola Memorial Book Fund, c/o Simon Fairfield Public Library, 290 Main Street/PO Box 607, Douglas, MA 01516.

jackmanfuneralhome.com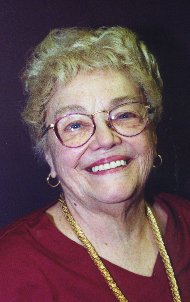 Peg Bent
Peg played the role of "Lady Weddington" in An Impeccable Larceny. She was a supportive extra in a film called "Antigney's Children," produced and directed by Michael Glumiach of Boston University. She has theatrical training from Emerson College and has studied with carol Hayes at Bay Path Vocational School in Charlton. She is a graduate of the Springfield Hospital School of Nursing and served as a registered Nurse for many years. She has recently started a "dog sitting" business. When not acting or dog sitting, Peg sings in the choir, leads a prayer group and offers blood pressure monitoring at her local church in Webster