Joann Griffin

JoAnn has extensive credits in community, semi-professional theater and on-camera (video) productions. Performances include "Hot L Baltimore," "You're a Good Man Charlie Brown," "California Suite, "The Importance of Being Ernest," the role of Auntie Em in "The Wizzard of Oz" and was cast in the part of Jessica Good in "Dead Men Don't Need Dress Rehearsals" She was Assistant Director for "Aladdin and the Wonderful Lamp" and Production Coordinator for "You Can't Get There from Here" Most recently, she played in the comedy, "An Impecable Larceny"
She directed a passion play for the Second Congregational Church of Douglas and is a member of Stage Source, Boston. As a lead vocalist for several bands and duos, including "Deja Vu" and "The Untouchables," she has performed around New England including Worcester's First Night, and at the El Morocco, the Sheraton Tara and various other jazz/top 40 nightclubs. She also sings for local churches and civic groups.
When not performing, JoAnn maintains a private practice in psychotherapy as a licensed independent clinical social worker and serves as a volunteer for Dog Orphans, Inc. She is a former member of the Board of Directors and did a great job with publicity.
Penny Hussey

Penny was born in a far away land, too many years ago to count. She is the mother of 4-1/2 children (5th adoption not yet final), the wife of her high school sweetheart, and works at home as a writer and Executive Vice President of a unique Cyber Haven for writers, readers and artists on the internet. Penny has written and directed three award-winning regional plays, performed as a professional storyteller, actor, musician and was the chairman and organizer for the Douglas Octoberfest for three years. She was the Wicked Witch of the West in the production of "The Wizard of Oz", and was the director of "Snow White and The Seven Dwarfs" and "Dead Men Don't Need Dress Rehearsals. Penny, we understand has left Douglas for the South and we wish her our best.
Don Majeau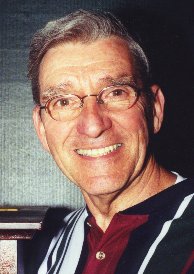 Don considers his portrayal of "Lord Weddington" in "An Impeccable Larceny" as his formal acting debut. He performed and done stage management in local stage musicals, including "Knights and Maids" in Northbridge. He is a talented guitar player and has taught music for 40 years. He performs locally as a member of the Romy T. Quintet.
Joe Vecchione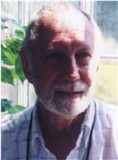 Joe has been involved with set design and construction for "The Wizard of Oz", "Snow White and the Seven Dwarfs" and "An Impeccable Larceny"." He wrote two pieces for dramatic readings by "Benjamin Franklin" which was performed by the Pickwick Players for the Douglas Historical Society and for a regional planning meeting. Joe is also a former member of the Pickwick Players Board of Directors. Joe's daughter, Lisa was also one of the original founders of Valley Stage Theater along with her husband Jeff Kerr. Valley Stage became Pickwick Players when Joe & Lisa left for Connecticut.
And How Could we Possibly Forget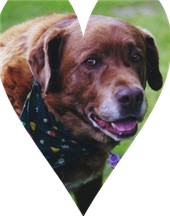 Cisco of "Dog"las
Cisco holds the distinction of never having missed a rehearsal of the Pickwick Players at the Douglas Fish & Game Club. Also known as "Doughnut" for his propensity to swallow "hole" the leftover pastries at rehearsals.

Graeme Noseworthy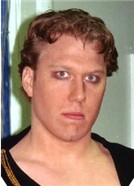 Graeme marked his Pickwick debut as "John Barrymore" in "I Hate Hamlet". Graeme has been involved with theater since 1985. As a member of Notable Performances at the Nothampton Center for the Arts he worked on many shows including "Little Shop of Horrors," "The Wiz," and "Alice in Wonderland." At Northampton High School he played Benny Southstreet in "Guys and Dolls," Perchick in "Fiddler on the Roof," and Henry Higgins in "My Fair Lady," as well as working with T.E.A.M. a traveling teen-education theater group. At Bridgewater state College, he was producer, writer and DJ at WBIM 91.5 FM, the Co-host, Director, Producer and Editor of "The Third Option" talk show on BTV Cable 8 and played Fasholt in "The Ring Cycle." In 200 he was lead singer for the rock 'n' roll cover band Bushwood. Graeme played Eddie in "The Musical Comedy Murders of 1940" and Lucentio in "Taming of the Shrew" with the Milford Theatre Guild, where he is a Board member, Director of Publicity and Voice and Diction Teacher. He also works with Random Acts, a local improv group.
Rich Preston

Rich played the part of Francis Eagleburger in "Dead Men Don'Need Dress Rehearsal", and played the role of "Butch" in "You Can't Get There From Here" He portrayed Benny Southstreet in "Guys and Dolls" at Worcester State college in 1995, and has designed the stage lighting for all of the Pickwick Players' productions. Rich is the media coordinator for the Belmont Public Schools. He is a former member of Pickwick Player's Board of Directors and currently is a Selectmen for the Town of Douglas.
Ian Rotchell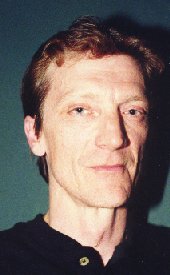 Ian portrayed Jeeves, the butler" in "An Impeccable Larceny" Ian moved to the United States in 1999 from England, where he was a veteran tour manager and personal manager for many top British musicians and Bands. He has worked on projects with many of the worlds top pop artists, including Paul McCartney, U2 and Yoko Ono, and was part of the management team of the UK band "The Christians." Apart from the occasional cameo role in music videos, most of Ians prior experience has been "behind the scenes."
Matt Forget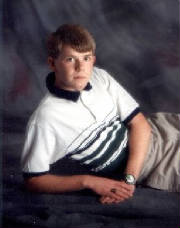 Matt Forget is going to college for Electronic Engineering Technology. Among electronics, Matt has been working with the Douglas community, providing technical support and service. The public school system allowed Matt to use their equipment to tape many sport games, town and school meetings and produce digital video and picture shows for specials ceremonies such as graduation. He has participated with the Douglas High School Marching Band for 6 years playing the trumpet. He has been named section leader for 4 consecutive years and traveled up and down the east coast to perform in many competitions. He takes part in many groups he's interested in, such as peer mentoring, and small community service offers. As part of the Pickwick Players, he has worked with the lighting and sound for "Aladdin and the Wonderful Lamp", "You Can't Get there from Here" and "The Hobbit"