Brian McGauley

Brian McGauley was born and raised in Douglas, MA, where he attended Douglas Elementary School until Grade 5. During his days at Douglas Elementary, he performed in plays such as "Modern Nursery Rhythms" and "Oliver," in which he played "Mr. Bumble." In middle school he played "Professor McMertrude" in "The Tracers of the Lost Parts of Speech" and "Captain Tom Butterworth" in the musical "Don't Rock the Boat." As a freshman in High School, he was cast as "Charlie Brown" in "You're a Good Man, Charlie Brown!" He joined the Pickwick Players in the summer of 1999, playing the role of "The Grand Vizier" in "Aladdin and the Wonderful Lamp". He hopes that performing will become a career and plans to go to college in the future. He enjoys Cowboy Action Shooting, Paintball, camping acting and soccer.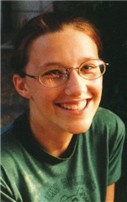 Nicole Largesse
Nicole was cast as "Greeter of the Emerald City" in :The Wizard of Oz", "The Lady Ermengarde" in "Snow White and the Seven Dwarfs" and a "Cast Costumer" in "Aladdin and the Wonderful Lamp"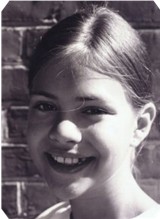 Kaherine Davane
Katherine played the role of "Oin, the dwarf" in "The Hobbit", her first performance with Pickwick Players.