Curtain Call - once again the sun sets on the Pickwick Player's Theater peformances for 2005. The Board along with the Casts and Crews want to thank all of you for again making the Theater in the Blackstone Valley a success.
Check back often to find out what upcoming events and activities the Pickwick Players are upto. See you all in 2006
Pickwick Player's Fall 2005 Production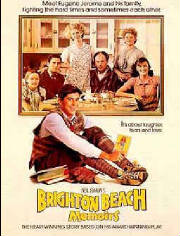 October 14,15,16, 21, 22, 23
10/18/05 - Brighton Beach' shines in Pickwick Players show - Theater Reviewer Paul Kolas of the T&G Gives Performance 3 1/2 stars out of 4. Go to The More On Performances - Page 2 for more detail -or- click the Brighton Beach Memoir Picture on the left.
Scenic View of UpStage Theater = on the Mumford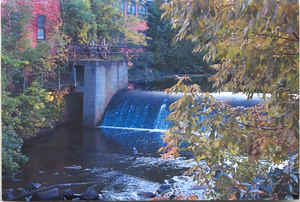 At: Upstage Theater - Alternatives Unlimited, 54 Douglas Rd. Whitinsville Mass. 01588
To see a map of the Upstage Theater, select Get Directions Link below. For driving directions - select link and in the upper left of MapQuest select driving directions and enter in the address you are coming from!
Get Directions to Upstage Theater
The Curtain has closed on Spring 2005 Pickwick's Players presentation of the Fantasticks. Read the Theater Review on the More on Previous Performances Page to see how it went.
Thank-you to all who came and made the show a success and we hope to see you again at a future event.
Pickwick Players is proud to present:

El Gallo: Adam Edwards
Matt: Ken Gagne
Luisa: Bonnie Cuccaro
The Mute: Phyllis Shea
Hucklebee: Karen Flemming
Bellamy: Linda Oroszko
Henry: Jim Bronwell
Mortimer: Jeff St. Jean

Director: Chuck Grigaitis
Musical Director: Sue Miville
Stage Manager: Judi Francisco