Ken Gagne as Matt

In his Pickwick Player's debut, Ken, has gone from the oldest role to it's youngest having previously played Henry at Calliope Productions in Boylston. Ken's credits also include; A Funny Thing Happened on the Way to the Forum, Camelot, and a Christmas Carol. He is also looking forward to his first production with the Worcester County Light Opera.
Adam Edwards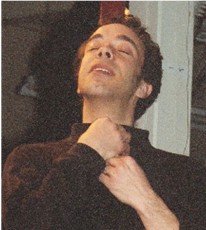 as El Gallo preparing to belt out Try to Remember
Adam is a graduate of the National Shakespeare Conservatory in Manhattan and had received KPBS Patte Awards in outstanding performance, ensemble and production. Although this is his first performance with Pickwick, Adam has extensive experience in theater working with Sierra Repertory Theatre, San Diego Repertory Theater and the Globe Theatre. Selected credits include A midsummer Night's Dream, Othello, The Torch Song Trilogy and the Boys in the Band.
Betty Kristan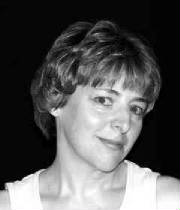 Betty's premier with Pickwick in Brighton Beach as Blanche where she used her native New York accent. She has also appeared as Ruth (with a british accent) in Table Manners at Stageloft Repertory Theater. Other Roles have include M'Lynn (Steel Magnolias), Bella (Lost in Yonkers), Sue Bayliss (all my sons) and Mrs. MacAfee (Bye, Bye, Birdie). She has also been involved in The Music Man, Big, Hello Dolly and Joseph and the Amazing Technicolor Dreamcoat.
Maegan Pollard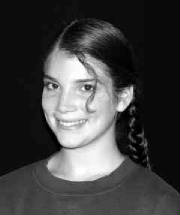 Maegan portrayed Laurie in her opening debut with the Pickwick Players - Brighton Beach Memoirs. Magean is an 8th grader at Nortbridge Middle School but has played in a number of productions. Pirates of Penzance, Bye Bye Birdie, Rodgers and Hammerstein's Cinderella and as Molly in Annie. She also collaborated on Labels are for Soupcans, an original play, that won 1st Place in the 3rd Annual One Act Play Festival.